Biomethane Gas to Grid
Anaerobic Digestion (AD) is an environmentally friendly, cost-effective solution to dealing with much of what we think of as "waste". Instead of burning it, or sending it to landfill, AD plants could potentially turn that "waste", into usable gas for road transport or domestic/industrial use, helping reduce our carbon footprint.
At Thyson Technology we have now applied our skill and experience gained over many years in the oil, petrochemical and gas network industry to help deliver significant benefits in the Biogas sector by helping to reduce the capital cost of equipment through innovative design and build. Thyson offer the gateway for Anaerobic Digestion gas production into the gas network.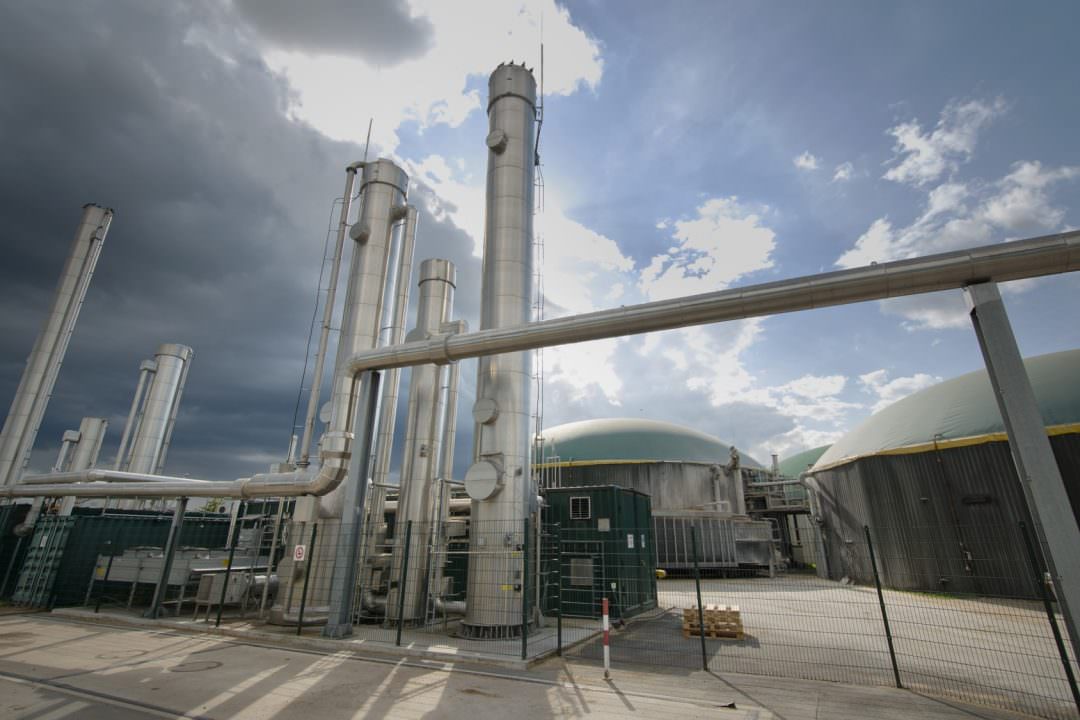 Our Gas to Grid systems are designed in compliance with Ofgem and GS(M)R, and are accredited for connection to Northern Gas Networks, Wales and West Utilities, Cadent Gas, Scotia Gas Networks, Gas Networks Ireland and more. Thyson have successfully delivered over 30 Grid Entry Units (GEU) with 100% record of on time and Gas On delivery. Working closely with the Gas Network operators over many years we have developed an excellent working relationship to ensure a seamless connection.
Our bespoke Grid Entry Units (GEU) can handle gas flows from as little as 300m3hr to 2000m3hr Biomethane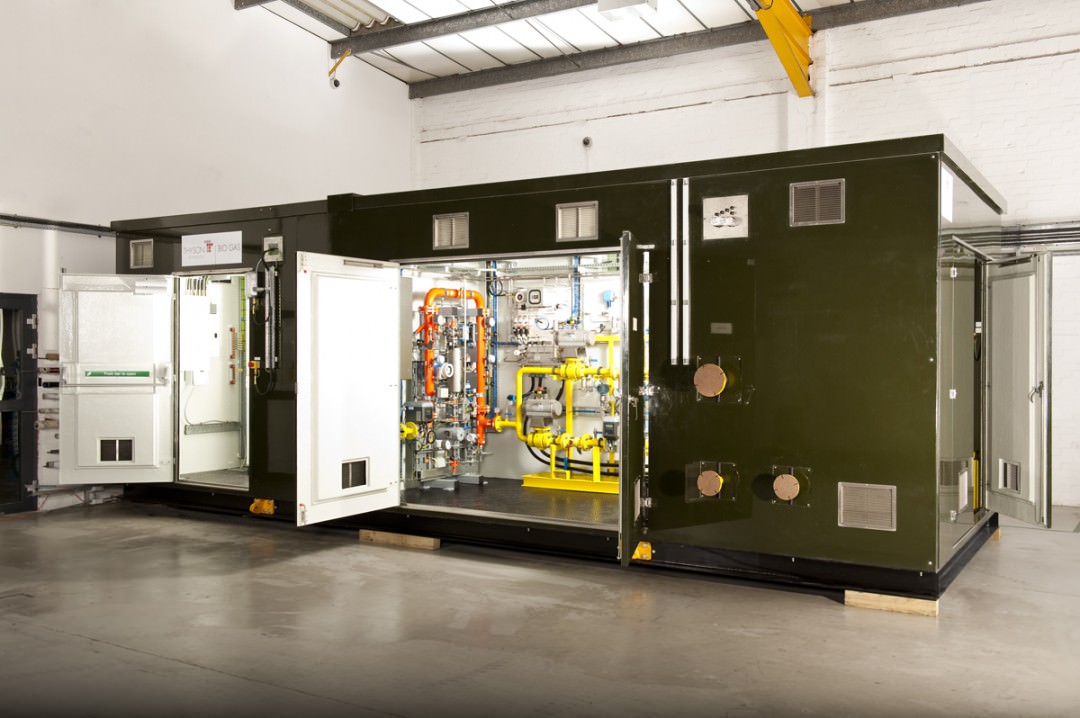 Key features of our System
Thyson's Propane Opto Trim system – Opto Trim continuously gives a fine control of the propane delivery, optimising and ensuring that just the right amount of propane is added to enrich the Biomethane to meet network standards. By continuously adjusting its delivery in line with the Biomethane calorific value, overdosing of expensive Propane is eliminated thus reducing the ongoing operational cost of the Biogas Plant.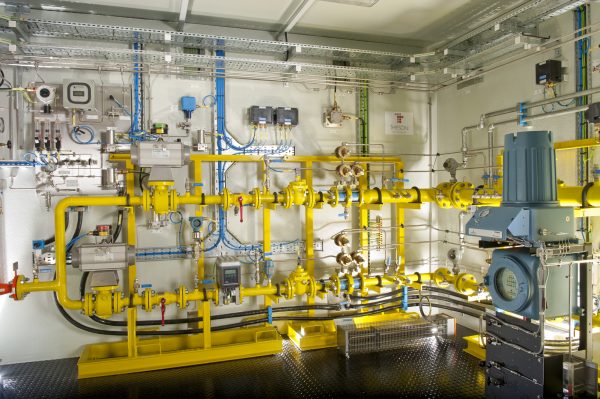 Thyson's Propane Vapour Injection equipment coupled with Opto Trim is the most efficient and cost effective way of blending the required amount propane into the Biomethane. The system does not rely on any external heat source reducing the capital cost and ongoing operating cost it is also tolerant of a far wider temperature swing of the incoming gas reducing the occurrence of an alarm state and off specification gas being detected through poor mixing.
With Thyson's experience delivering turnkey Flow Weighted Average Systems to the gas network industry around the country we have also brought our skills to deliver a similar turnkey Biogas upgrading to grid complete solution.
With trusted partners we can offer a fully integrated system designed and built and delivered to site confident that it will work as required. With our partners we can offer:
Gas to Grid Injection
Low Voltage electrical house including electrical design
Flare Stack systems
Upgrader systems including gas Pre treatment
GEU to Gas network pipeline connections
Non contractual consultancy
All our systems are backed up by a highly experienced team of Service Engineers. We offer a bespoke service and spares plan including Thyson's unique remote dial in to optimise the asset reducing potential outage time or unwanted flared gas.
Thyson is committed to working in partnership with our Clients to deliver best outcome solutions.