Thyson Technology, an nZero Group company, offers a comprehensive range of engineering services for process industries ranging from design, build and commissioning of bespoke high-value analyser systems through to independent project management, contracting and specialist manpower resourcing and electrical maintenance services for water and waste treatment facilities.
Established in 1994, Thyson Technology is a leading provider of complex analyser systems, project management, contracting and manpower services for process industries. It is an experienced, independent company with a network of global partnerships.
Professional service
To ensure your peace of mind, all items are rigorously tested for usability, integrity, safety, and where appropriate, certified Factory Acceptance Test (FAT), Site Acceptance Test (SAT) and any associated commissioning.
We are here for the long haul – from concept and consultation through to completion and beyond. We understand that our relationship with our customers does not end with a completed system installation, and we will continue to provide service and technical support as long as you need us.
International experience – our projects worldwide
Our specialist engineers are happy to visit your site whenever required, wherever in the world it may be located.
We have extensive on-site experience of projects in all of the major energy-producing territories around the globe including Europe, Scandinavia, the USA, Brazil, the middle east and far east, as well as in countries including Australia, Uzbekistan, Thailand, Zambia, Nigeria and Algeria.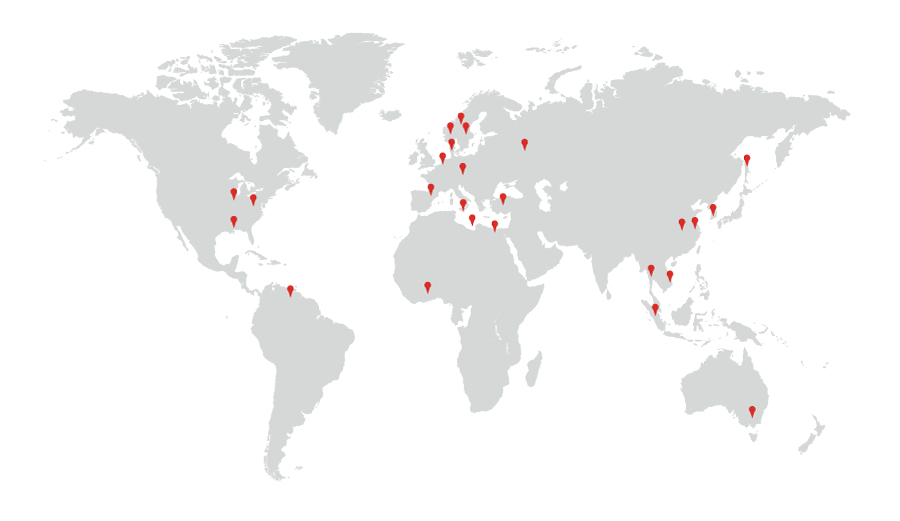 Our team
Thyson Technology's dedicated team of specialist engineers and technicians works in partnership with your people to scope, design and deliver every aspect of each project to your specification. Our team includes:
Chartered Engineers
Project Managers
Project Engineers
CAD Technicians
Analytical Engineers
Electrical Specialists
Instrumentation Specialists