Season's greetings from Thyson Technology
December 22, 2017
It has been another fantastic year for Thyson Technology with several large project awards and successful ventures into both new and emerging markets.
The team were in great spirits at the end of year party, showcasing some excellent festive jumpers and raising over £150 for the Save the Children foundation in the process.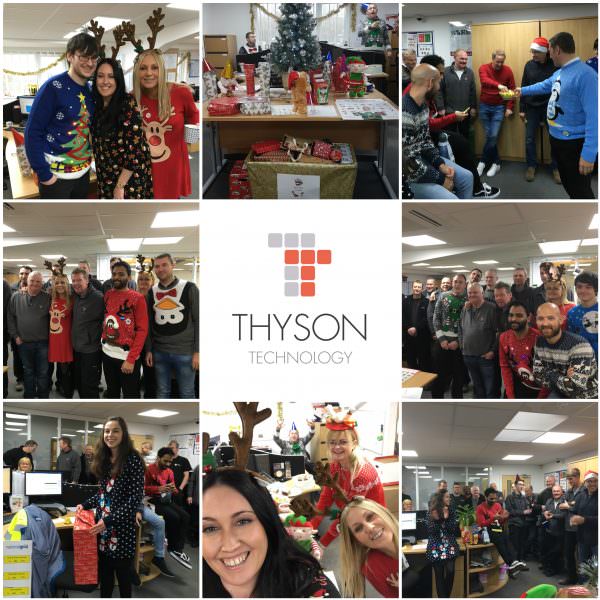 We would like to take this opportunity to thank all of our employees for their hard work and dedication throughout 2017.
We would also like to thank our Clients and Suppliers for their continued custom and support.
Happy Christmas and a prosperous 2018 to all.